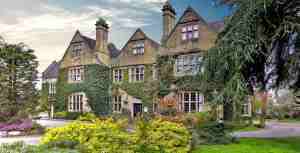 This is the annual meal to commemorate the birthday of George Eliot. The first one took place in 1931 and apart from the war years it has been held every year since. Weston Hall is a distinguished looking Jacobean building, once home to the local aristocracy. George Eliot's aunt and her husband are buried in Bulkington and they lived at nearby, but now demolished, Marston Hall. There are some who think Bulkington was a model for Raveloe in Silas Marner.
Guest of honour will be Lesley Smith, who devised and performed her own one-woman show on the life of George Eliot and performed it three times during the bicentenary year.
Also present will be our president, Jonathan Ouvry and his wife, and the Mayor of Nuneaton and Bedworth , Cllr Joan Tandy and her consort.